FLIGHT CREW FATIGUE AND THE EFFECT ON AIRLINE BUSINESS
MOHD RIZAL PALIL

Universiti Kebangsaan Malaysia

LOKHMAN HAKIM OSMAN

Universiti Kebangsaan Malaysia

MARA RIDHUAN CHE ABDUL RAHMAN

Universiti Kebangsaan Malaysia

MOHD HELMI ALI

Universiti Kebangsaan Malaysia

EZAD AZRAI JAMSARI

Universiti Kebangsaan Malaysia

MAHATHIR AHMAD

Universiti Kebangsaan Malaysia

NURUL AISHAH BINTI KHAIRUDDIN

Universiti Kebangsaan Malaysia

NUR AAINA AQILAH BINTI JAMALUDDIN

Universiti Kebangsaan Malaysia

IBNOR AZLI IBRAHIM

Universiti Islam Sultan Sharif Ali

IDA SURIYA ISMAIL

Universiti Teknologi MARA Shah Alam
Keywords:
Fatigue, health, work productivity, flight crew, time zone, airline business
Abstract
The paper discusses previous studies on the effect of fatigue among flight crews and their effect on airline businesses. Fatigue is a major concern in flight operations as many reports were issued on this problem among flight crew. The long flight duration requires them to travel several time zones, which leads to fatigue. Furthermore, the change of time zones could also lead to the occurrence of jet lag and subsequently causes fatigue too. Fatigue can occur during and after the travelling period, and it takes a while to recover from it. This study aims to observe the effects of fatigue experienced by flight crew. The results show that fatigue causes many health problems such as an increase in cancer risk, depression, mental illness and miscarriage. Additionally, fatigue reduces one's work productivity as working in a tired state reduces work performance. Furthermore, fatigue also leads to other problems such as anger, anxiety, stress and job dissatisfaction. With the studies conducted on the issue of fatigue, airlines should take appropriate actions to minimise or solve the problem to ensure that fatigue problem will not affect flight crew performance and the airline business.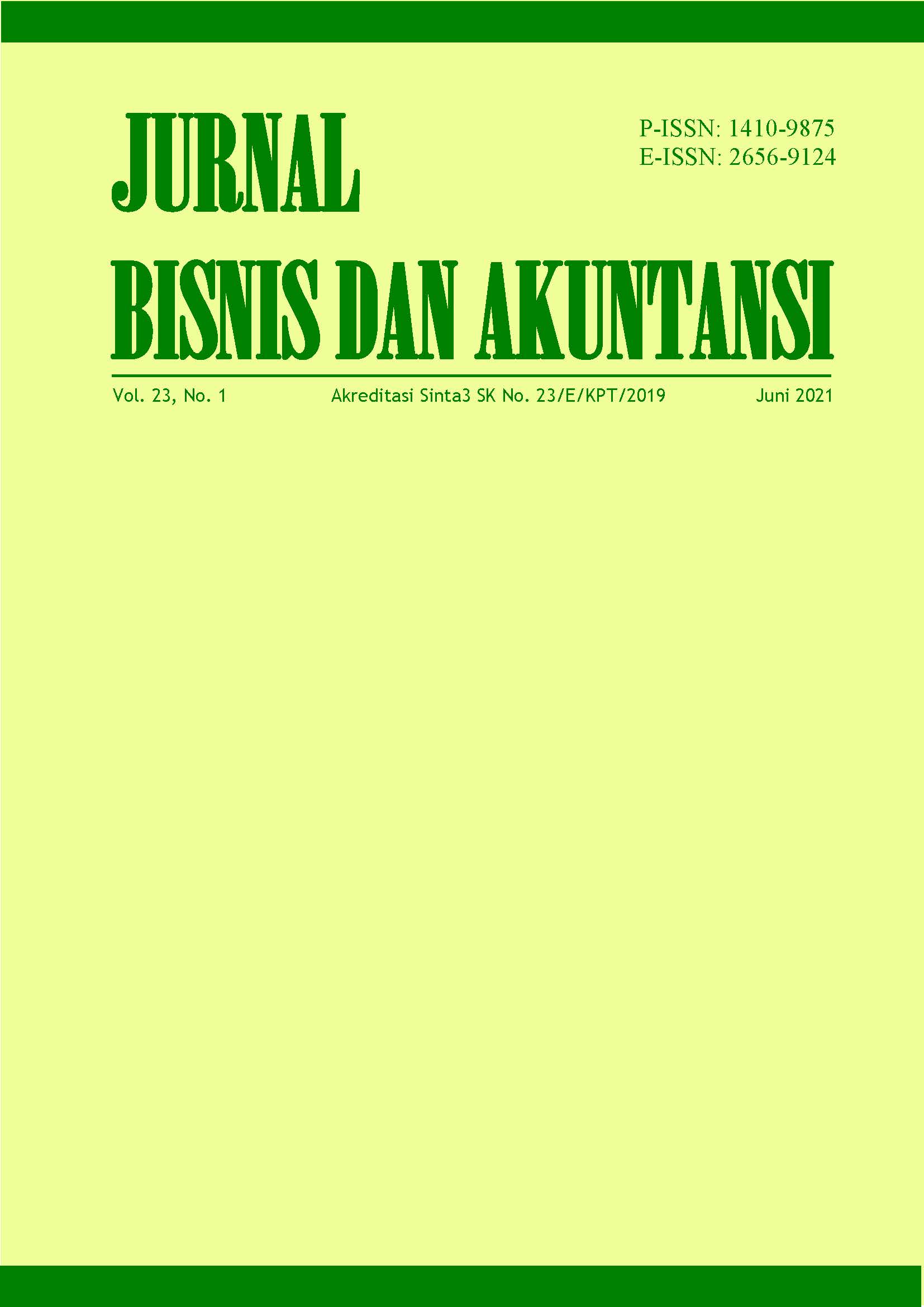 How to Cite
PALIL, MOHD RIZAL, LOKHMAN HAKIM OSMAN, MARA RIDHUAN CHE ABDUL RAHMAN, MOHD HELMI ALI, EZAD AZRAI JAMSARI, MAHATHIR AHMAD, NURUL AISHAH BINTI KHAIRUDDIN, NUR AAINA AQILAH BINTI JAMALUDDIN, IBNOR AZLI IBRAHIM, and IDA SURIYA ISMAIL. 2021. "FLIGHT CREW FATIGUE AND THE EFFECT ON AIRLINE BUSINESS". Jurnal Bisnis Dan Akuntansi 23 (1), 157-64. https://doi.org/10.34208/jba.v23i1.1028.
Copyright (c) 2021 Jurnal Bisnis dan Akuntansi
This work is licensed under a Creative Commons Attribution-ShareAlike 4.0 International License.
Copyright of Jurnal Bisnis dan Akuntansi
The copyright to this article is transferred to Jurnal Bisnis dan Akuntansi (JBA) and Pusat Penelitian dan Pengabdian kepada Masyarakat (P3M) Sekolah Tinggi Ilmu Ekonomi (STIE) Trisakti if and when the article is accepted for publication. The undersigned hereby transfers any and all rights in and to the paper including without limitation all copyrights to JBA and P3M STIE Trisakti. The undersigned hereby represents and warrants that the paper is original and that he/she is the author of the paper, except for material that is clearly identified as to its original source, with permission notices from the copyright owners where required. The undersigned represents that he/she has the power and authority to make and execute this assignment.
Each manuscripts that submitted must include declaration by authors
We declare that this paper has not been published in the same form elsewhere.
Furthermore, I/We hereby transfer the unlimited rights of publication of the above mentioned paper in whole to JBA and P3M STIE Trisakti. The copyright transfer covers the right to reproduce and distribute the article, including reprints, translations, photographic reproductions, microform, electronic form (offline, online) or any other reproductions of similar nature.
The corresponding author signs for and accepts responsibility for releasing this material on behalf of any and all co-authors. This agreement is to be signed by at least one of the authors who have obtained the assent of the co-author(s) where applicable. After submission of this agreement signed by the corresponding author, changes of authorship or in the order of the authors listed will not be accepted.
Retained Rights/Terms and Conditions
Although authors are permitted to re-use all or portions of the Work in other works, this does not include granting third-party requests for reprinting, republishing, or other types of re-use.
Our Articles are licensed under CC BY-SA

Publications are distributed below Lisensi Creative Commons Atribusi-BerbagiSerupa 4.0 Internasional.